YESHUA SAVES
Want to see the miracle working power of Yeshua today?
Yeshua (Jesus) saves celebrities, drug addicts, suicidal, singers, heavy metal bands, politicians, scientists, professors, atheists, Jewish, Muslims, Buddhists, Hindus, New Agers, Sikhs, transgender, homosexual and more. Therefore many celebrities have surrendered their lives to Yeshua: Mr T, Alice Cooper, Bear Grylls, Chris Jericho, Kirk Cameron, Bono, RA Dickey, Deion Sanders, Denise Matthews, Sly Stallone, Johnny Cash, Dwight Howard, RA Dickey, Justin Wren and many more!
CLICK on Hard Cases or Famous People, then on image to PLAY.
CHRISTIAN SPORTS CELEBRITIES

ANDREW KLAVAN (Jewish Author)

EX-MUSLIM WOMAN DEPRESSION

ATHEIST PROFESSOR SHOCKED
YESHUA (JESUS) SAVES
PATH TO A PERSONAL RELATIONSHIP WITH GOD FOR ETERNITY
Know that God loves you.
You are separated from Him because of sin.
Accept the only plan of reconciliation with God – Yeshua His Son.
Surrender your life to Yeshua.
Live for Yeshua.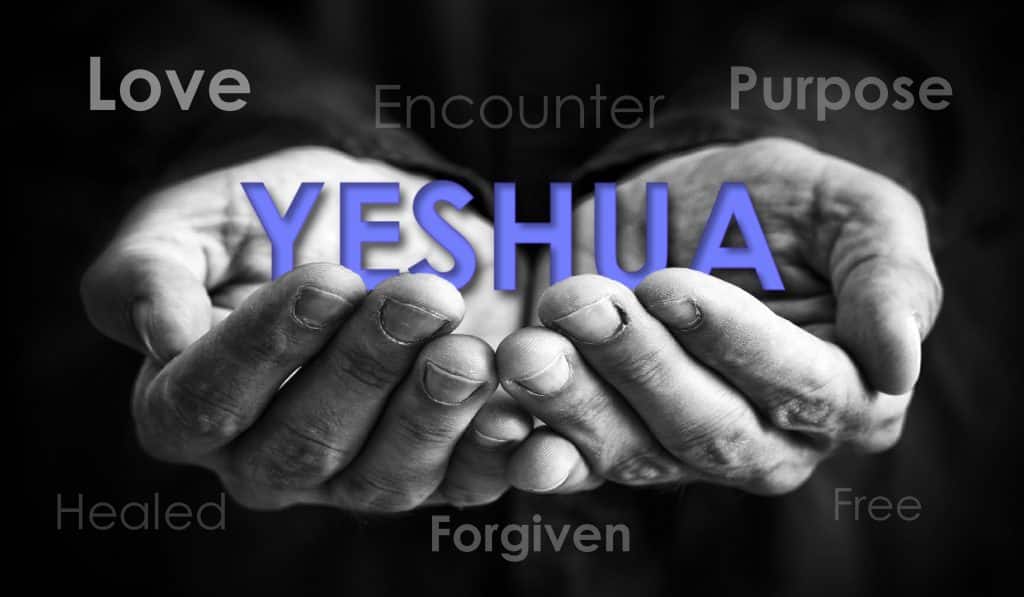 #1 KNOW THAT GOD LOVES YOU
He desires you to have an abundant and intimate relationship with Him now and for eternity. Therefore Yeshua said, I am come that they might have life, and that they might have it more abundantly (John 10:10). For God so loved the world, that he gave his only begotten Son, that whosoever believeth in him should not perish, but have everlasting life (John 3:16).
#2 YOU ARE SEPARATED FROM GOD BECAUSE OF SIN
Therefore "there is a way which seemeth right unto a man, but the end thereof are the ways of death (Proverbs 14:12). Your iniquities have separated between you and your God, and your sins have hid his face from you, that he will not hear (Isaiah 59:2). It could be pornography, lust, envy etc (Gal. 5:19-21). For all have sinned, and come short of the glory of God (Romans 3:23). For the wages of sin is death; but the gift of God is eternal life through Yeshua Christ our Lord (Romans 6:23). Therefore repent of your rebellion against God and His Son (Yeshua) (Jh 16:9; Ac 3:19; 2Pt 3:9; Rv 2:5). And forgive others so that He forgives you! (Mt 6:14-15).
#3 ACCEPT THE ONLY PLAN OF RECONCILIATION WITH GOD – YESHUA HIS SON
Yeshua is God's plan to save us. God commendeth his love toward us, in that, while we were yet sinners, Christ died for us (Romans 5:8). For Christ also hath once suffered for sins, the just for the unjust, that he might bring us to God (1 Peter 3:18). For there is one God, and one mediator between God and men, the man Christ Yeshua (1 Timothy 2:5). Yeshua saith unto him, I am the way, the truth, and the life: no man cometh unto the Father, but by me (John 14:6).
#4 SURRENDER YOUR LIFE TO YESHUA
Yeshua said, Behold, I stand at the door, and knock: if any man hear my voice, and open the door, I will come in to him, and will sup with him, and he with me (Rev 3:20). How? Ask Him to come in and take over! Then confess to someone else that Yeshua is your Lord and you believe that God has raised Him from the dead (Rm 10:9-10; Jh 1:12; 3:16; 6:29; 1Jh 5:10-12; 1Tm 1:16). If thou shalt confess with thy mouth the Lord Yeshua, and shalt believe in thine heart that God hath raised him from the dead, thou shalt be saved (Romans 10:9). Now be fully baptized in water, in the authority of Yeshua the Messiah (Act 8:26-39).
Know that as many as received him, to them he gave the power to become the sons of God, even to them who believe on his name (John 1:12).
#5 LIVE FOR YESHUA
Yeshua is Lord and Savior, therefore He is Owner and one who saves. Yeshua said, If anyone desires to come after Me, let him deny himself, and take up his cross, and follow Me. For whoever desires to save his life will lose it, but whoever loses his life for My sake will find it. For what profit is it to a man if he gains the whole world, and loses his own soul? Or what will a man give in exchange for his soul? For the Son of Man will come in the glory of His Father with His angels, and then He will reward each according to his works (Mat 16:24-27). Why do you call Me 'Lord, Lord,' and not do the things which I say? (Luke 6:46).
Live out salvation with trembling and fear (Ph 2:12). How? by Imitate the Messiah (1Co 11:1; Mt 11:29)
IMITATING YESHUA