SPIRITUAL GIFTS
Witness Spiritual Gifts such as Words of Knowledge, Discerning of Spirits, Miracles, Gifts of Healing, Words of Wisdom, Various Tongues, Interpretation of Tongues, Faith and Prophecies (1 Cor. 12:8-10).
CLICK on image to PLAY.
BRANHAM WORDS OF KNOWLEDGE

WRIGHT DISCERNING OF SPIRITS

TB JOSHUA GIFT HEALING TEACHING

JACK COE - GIFT OF HEALING

KATHRYN KUHLMAN GIFT OF HEALING
THE GIFT

HOLY SPIRIT
The promise given by our Heavenly Father, which Yeshua affirmed, is the Holy Spirit (Acts 1:4-8). He is the gift (Acts 2:38; Acts 11:17) and His manifestation varies through believers called gifts (1 Cor. 12:4). One gift (Holy Spirit), different manifestations called spiritual gifts. Yeshua (Lord) has appoints His followers in the respective offices (1 Cor. 12:5). And His Father establishes the direction ministries and followers should take (1 Cor. 12:6).
Now there are diversities of gifts, but the same Spirit (1 Cor. 12:4).
And there are differences of administrations, but the same Lord (1 Cor. 12:5).
And there are diversities of effort, but it is the same God which worketh all in all (1 Cor. 12:6).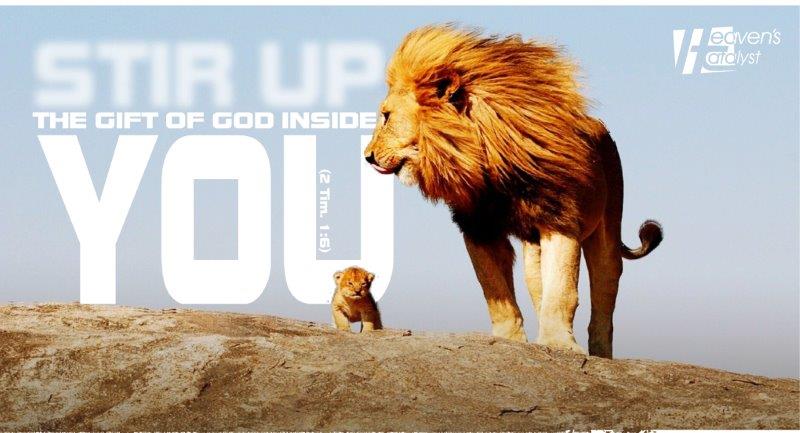 THE SPIRITUAL GIFTS
Spiritual Gifts listed in 1 Cor. 12:7-11: The manifestation of the Spirit is given to every man to profit withal. For to one is given by the Spirit the word of wisdom, to another the word of knowledge by the same Spirit, to another faith by the same Spirit, to another the gifts of healing by the same Spirit, to another the working of miracles, to another prophecy, to another discerning of spirits, to another divers kinds of tongues, to another the interpretation of tongues: But all these worketh that one and the selfsame Spirit, dividing to every man severally as he will.
DOES EVERYONE HAVE THE POTENTIAL TO GET ALL THESE GIFTS, OR IS IT JUST ONE?
Paul was operating in all the spiritual gifts. The Holy Spirit is the one who divides these gifts as He wills (1 Cor. 12:11). The phrase "to one is given" can also be translated "to some are given" (per Matt. 13:8). Therefore it is not limited to one person, or to their entire life – it is as the Holy Spirit wills. A person can have all the gifts operating through them, like Paul, at various times and situations.
The gifts are given based on the following criteria: Desire the best gifts (plural gift 1 Cor. 12:31) and the best gift is the one that helps others in need, this is love. Therefore Paul says, "Pursue love and desire spiritual gifts" (1 Cor. 14:1).
Holy Spirit knows the motivation, the best gift are not to elevate one-self as a "super" Christian but based on desire, love (1 Cor. 13) and to drive unity in the Body of Christ (1 Cor. 12:12), thus glorifying God. Holy Spirit works with us, to help those in need and unify the body of Christ, everyone leveraging one another (1 Cor. 12:12-27).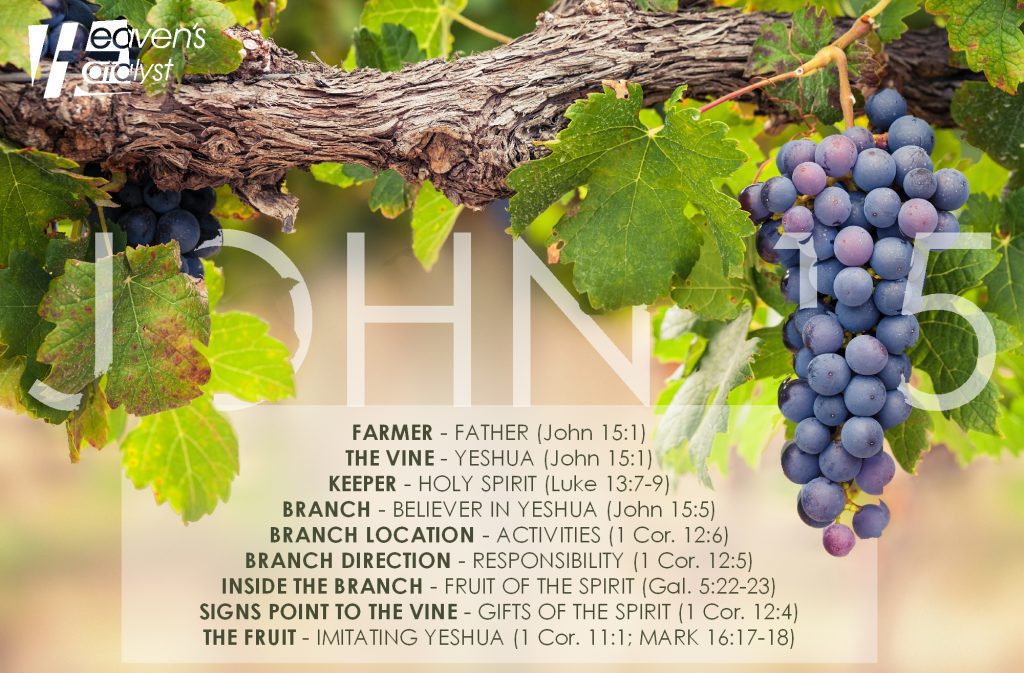 WHAT ARE THE VARIOUS GIFTS OF THE SPIRIT?
There are many Spiritual Gifts but Paul calls out 9 to the Corinthians (1 Cor. 12:8-11) and additional gifts to the Romans (Rom. 12:6-8). There are other gifts that one could add such as teleporting (Acts 8:40), dreams or visions (Acts 16:9-10) and the interpretation them (Acts 10:17-19). However we will focus on the 9 gifts listed in 1 Corinthians 12. There are 3 Revelation gifts (wisdom, knowledge, discerning of spirits), 3 Miracle gifts (working of miracles, healing, faith) and 3 Communication gifts (prophecy, interpretation of tongues, tongues). The only gift that is unique under the New Testament is Tongues and the interpretation of Tongues, the rest of the gifts can be found in the Old Testament too.
WORD OF WISDOM
The spiritual gift of word of wisdom comprises of word and wisdom. Greek word for "word" is logos. It is a word one receives in the heart without necessarily understanding the reason (Prov. 3:4-7) or worldly wisdom (1 Cor. 2:6), but know that it is the right thing to say or do (to judge) in the fear of God (1 Cor. 6:5). For the fear of the Lord is the beginning of wisdom (Prov. 1:7; 9:10; 15:33) Therefore if anyone lack wisdom, the ability to judge correctly in the fear of God, let Him ask of the Lord without doubting (James 1:5). Those who receive wisdom others will clearly see and not be able to resist the wisdom (Acts 6:10). Therefore here are some examples in the scripture of words of wisdom:
WORD OF KNOWLEDGE
The spiritual gift of word of knowledge comprises of word and wisdom. Similar to the Word of Wisdom, logos is a word one receives in the heart without necessarily understanding the reason (Prov. 3:4-7). However, this word is knowing something about a situation, or a person, or information that wasn't witnessed or shared by a human. This word of knowledge is generally about something in the past or present. It is used to expose and break down barriers such as unbelief, exposing hidden secrets in order for God's will to be done. As a result, it is used for healing, deliverance, and Judgement. There here are some examples in the scripture of words of knowledge:
Ahijah the prophet knew that it was Jeroboam's wife, who disguised herself, for the Lord told him (1 Kings 14:1-6) like Holy Spirit giving people knowledge about something hidden.
Yeshua sees Nathaniel under the fig tree without actually seeing him physically (John 1:48).
Yeshua tells the woman at the well that she had 5 husbands and the one she is now with is not her husband (John 4:17-18), then she tells those in the city, "Come see a man which told me all things that ever I did" (John 4:29).
Learn how to recognize and exercise words of knowledge.
FAITH
The spiritual gift of faith is an uncommon faith. Therefore similar to regular faith which is the substance of things hoped for, the evidence of things not seen (Heb. 11:1; James 2:17). This faith is not the average faith people have but a faith empowered specifically by Holy Spirit. Many times this kind of faith is the ability to run to the persecution in order to help the persecutors. Here are some examples in the scripture of faith:
GIFTS OF HEALING
The spiritual gift of healing indicates various types of healing not only the laying on of hands or physical healing (Mark 16:18) but also deliverance from demons, raising the dead (Matt. 10:8), making the maimed whole (Matt. 15:31), etc. Here are a few examples in the scripture of the gifts of healing:
WORKING OF MIRACLES
The spiritual gift of working of miracles is the operation, an effort expressed outwardly (Matt. 14:2), of saying and doing something for the miracles to be manifested. Therefore here are a few examples in the scripture of the working of miracles:
PROPHECY
Unlike Word of Knowledge, which is about the present and past, this spiritual gift of prophecy is about the future. This is not only given by prophets but also believers can prophecy. A person who prophecies is not necessary holding the office of a prophet. The prophecy provides the direction that God has given to help people avoid destruction, to prepare people for the future and give them hope in Him. The words are not encouraging to those who are prideful and unrepentant, but it is encouraging to those who are humble and have the ability to listen. Here are some examples in the scripture where prophecy was fulfilled:
NONE OR PARTIAL FULFILLMENT OF PROPHECY
The future of the prophecy doesn't necessarily always come to pass exactly, sometimes it is partial and sometimes it doesn't. It is dependent on other factors involved such as the will of others and repentance. For example, God told the Prophet Jonah to cry out against Nineveh (Jonah 1:2) and Jonah told them "Yet forty days, and Nineveh shall be overthrown" (Jonah 3:4). They weren't destroyed therefore this doesn't mean the prophecy was false. Nineveh believed, repented with a fast and God stopped the destruction coming upon them (Jonah 3:10).
Another example is where God told the Israelites through Moses that they would go into the land flowing with milk and honey, Canaan (Exo. 3:17). They didn't enter because of their disrespect for God's word (Num. 13:31-33; Num. 14:1-12) and most died in the wilderness (Num. 14:29), including Moses and Aaron (Num. 20:24). NT example is where Paul prophesied that the ship would sink and lives would be lost, but it did not happen (Acts 27:10, 21-22). This didn't mean Paul's prophecy was false but other factors were involved.
DISCERNING OF SPIRITS
John the Baptist came in the spirit (breath) of Elijah (Luke 1:17), thus he came is the assignment of Elijah. Similarly, the spiritual gift of discerning of spirits is the discerning of the motivation, the purpose behind words or actions. Therefore it could be from God or Satan or Demons or Self. On the surface they may sound godly but the intent might not be. Here are some examples in the scripture of discerning of spirits:
KINDS OF TONGUES AND INTERPRETATION
The spiritual gift of kinds of tongues and interpretation are additional gifts not found in the Old Testament but for the body of Christ. Kinds of tongues are various sorts of languages. These languages are unknown to the person giving it, in other words, not in a natural language that they understand (1 Cor. 14:2, 14, 18). These tongues can be in a natural language that others may understand (Acts 2:7-8), may be in a language to the Angels (1 Cor. 13:1) however it is always to God as it is the Spirit who speaks mysteries through them according to the will of God (Acts 2:4; 1 Cor. 14:2; Rom 8:26-27).
Here are some examples in the scripture of Tongues and Interpretation:
TONGUES FOR GATHERING OF BELIEVERS
If the tongue is for the gathering of believers, it needs to be declared out loud for others to hear (more than the person next to you) and an interpretation must be given (1 Cor. 14:27-28). Therefore either that person giving the tongue (1 Cor. 14:5, 13) or someone else (1 Cor. 14:28) is required to interpret it. When this is the case, a maximum of 3 Tongues are to be given with their respective interpretation, however if there is no interpreter or interpretation given after the first one no further tongues are to be given in the gathering. However, the elders are not to forbid the speaking of tongues (1 Cor. 14:39) therefore allow one to be given without an interpretation.
TONGUES FOR BELIEVERS THEMSELVES
There are tongues for the person themselves and not for the gathering (Mark 16:17; 1 Cor. 14:28). Therefore, even though they don't understand it, when it is exercised it uses their faith and thus they are building themselves up (Jude 1:20). Tongues is a vital part of a believer's development, therefore understand how one is baptized in Holy Spirit or if Baptized in Holy Spirit how to Tongues start.
There is a difference between Holy Spirit inside (for salvation) and upon (equipping for outreach, Baptism of Holy Spirit), when both happens the scripture calls complete or filled. It is Holy Spirit who helps in our weaknesses, for we do not know what we should pray for all the time and He makes intercession for us with groanings that cannot be through natural speech (Rom. 8:26-27).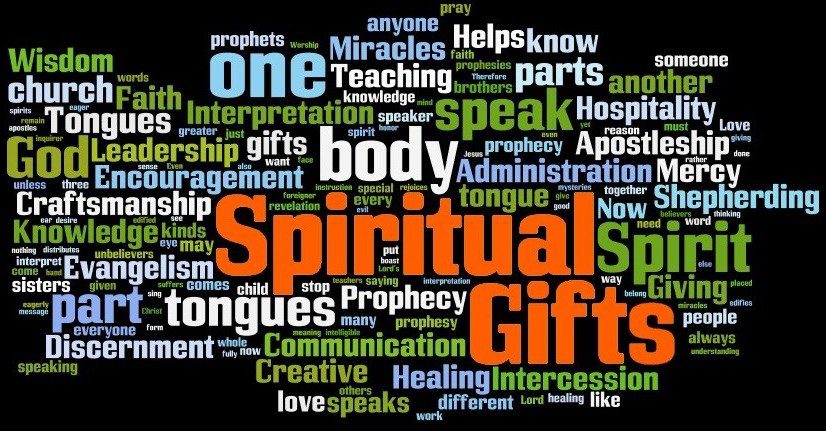 ADMINISTRATIONS (OFFICES) IN THE BODY
Even though believers can have multiple gifts provided by Holy Spirit, there are specific positions, offices in the Body of Christ. These offices are assigned by the Lord (1 Cor. 12:5; Gal. 1:1) and confirmed the fruit and signs (Mark 16:17-18; Matt. 7:16-20). Therefore those who are in offices are to be tested by others in offices (1 John 4:1; Rev. 2:2). There are many teachers but not all should be designated teachers in the Body. All can teach, just look at the family setting. Paul points out that some offices are of a greater authority in the Church as they provide direction for the Body (1 Cor. 12:28-29). However, there are 5 offices that drive unity of faith and in the knowledge of the Son of God, known as the 5-fold ministry ( Eph 4:11): 1) some apostles, 2) some prophets, 3) some evangelists, 4) some pastors, 5) teachers.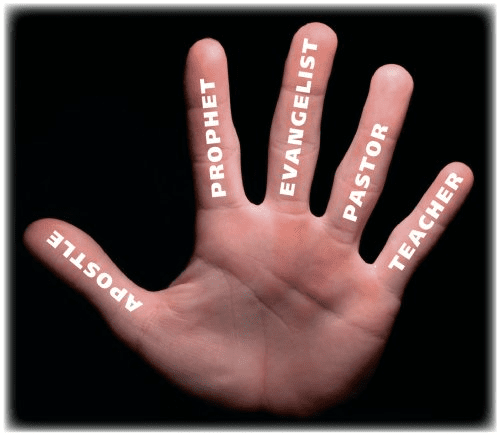 APOSTLES
Apostles (G652) is a delegate, specifically an ambassador of the Gospel (with miraculous powers), with the main focus to establish and strengthen gatherings. An apostle covers all 4 offices as they set up a gathering – Prophet, Evangelist, Teacher and Pastor. Great example in the scripture is Paul (2 Tim. 1:11; 1 Cor. 3:6; Gal 1:1), who wrote to Titus and Timothy about establishing the structure in the gathering and how they were to lead the believers. Simply put, an Apostle is one who establishes gatherings with the miraculous power of God. As Paul said, "My speech and my preaching was not with enticing words of man's wisdom, but in demonstration of the Spirit and of power: that your faith should not stand in the wisdom of men, but in the power of God" (1 Cor. 2:4-5).
Side Note: DISCIPLE
Disciples are those who follow of Yeshua, therefore they adhere to His instruction. Every believer in Yeshua is technically a disciple but not every disciple is called to be an apostle. The 12 disciples that Yeshua chose, He enabled to be apostles (Matt. 10:1-2).
PROPHETS
Prophets (G4396) is a foreteller commissioned by God. Foretells concerning future events, the kingdom of God and the urgency for salvation. The OT prophets foretold the kingdom, the deeds and death of the coming Messiah. However in the NT, they were moved by the Holy Spirit to speak, comfort, encourage and in some cases rebuke the hearers. "..he who prophesies speaks edification (enlightens them concerning mysteries or rebukes) and exhortation (council concerning living Holy) and comfort (encourages)" (1 Cor. 14:3). Therefore an example would be Agabus who prophesied about the coming famine (Acts 11:28-30) in order to prepare and to warn Paul about going to Jerusalem (Acts 21:10-11, 31-33).
EVANGELIST
Evangelist (G2099) is one who brings good tidings. They are not necessary solely for church but are in the world winning the lost. Someone who roams spreading the good news we have in Yeshua the Messiah. Once people come to Yeshua they attend a local gathering to help them understand the new life in Christ. Therefore an example would be Philip the evangelist who was sent first to the area by Holy Spirit. Once many believed in Yeshua, then the gathering in Jerusalem sent Peter and John to assist (Acts 8:6-16). They prayed for the new believers and they received the baptism of Holy Spirit (Acts 8:17).
PASTOR
Pastor (G4166) is a "shepherd" who manages the gathering of believers. Therefore he cares and directs the believers on a daily basis by practically walking out the word of God. He also helps to navigate believers into what God has assigned for them. Therefore Timothy and Titus would be examples of Pastors who Paul established in different churches to setup order through doctrine, discipline and authority structure (1 and 2 Timothy, and Titus).
TEACHERS
Teachers (G1320) are instructors, with the ability to make complicated things simple from the scripture. It is having revelation which is beyond natural education and imparting it to others to understand and convince them. They could lead people astray therefore, the warning by James that believers are not to be quick to become teachers, because teachers shall receive greater condemnation if they are teaching error (James 3:1). An example of a Pastor and Teacher would be Apollos (Acts 18:24-28).
For audio messages on various sermons and messages from the 5-fold ministry click here.
In conclusion, let the grace of the Lord Jesus Christ, and the love of God, and the communion of the Holy Ghost, be with you all. Amen (2 Cor. 13:14).
THANK YOU HEAVENLY FATHER, YESHUA AND HOLY SPIRIT