TOUGHEST QUESTIONS
Have tough questions that need to be answered?
Hardest questions for Christians to answer with evidence such as Yeshua is the only way, God of Israel is the Creator and that the Bible is the Word of God.
To find out more, toggle between sections why suffering, the Bible, Creator, Yeshua the only way and then click on the various image to PLAY
DOES GOD ALLOW SUFFERING #2

IS THERE 2nd CHANGE AFTER DEATH

EXTERNAL SOURCES SUPPORT BIBLE

SCIENTIST DEBUNKS EVOLUTION

DOES SCIENCE DISPROVE GOD

GOD'S CHILDREN HEAR HIS VOICE

WHY CAN'T ATHEISTS BE GOOD

WHY YESHUA IS GOD - EX-MUSLIM

NEW AGE DEEPAK CHOPRA QUESTIONS ON YESHUA

THE CASE OF THE RESURRECTION

DID YESHUA MAKE JUDAS REJECT HIM

PROOF OF THE RESURRECTION
HARDEST QUESTIONS FOR CHRISTIANS
There are 24 Hardest Christian Questions that are asked of Christians in various ways therefore click here to find out what they are. The below section has powerful facts to answer most questions.
HARD SCIENCE POINTS TO THE CREATOR AND THE BIBLE
Many Christian questions can be answered with these facts.
Cambrian Age reveals the explosion of life at once (Genesis 1).
Bacterial Flagellum motor, in the cell, has been purposefully designed.
DNA is precise coding information that has been programmed by the Designer.
Species do not become other species, nor can they create a self-sustaining specie or half human and half ape.
Ancestry dating XY and XX chromosomes prove the human population started with 1 man and 1 woman (Adam and Eve).
Population growth of ~8billion people today has a realistic starting point of ~5,000 years ago, not millions – do the math.
Near Death Experiences (NDE) and Out of Body Experiences (OBE) where people have left their bodies (incl. Blind people) and documented it. Doctors share and testimonies of many.
Nothing is physical and all is a variation of energy (Heb. 11:3).
Life transcends beyond energy, life isn't energy. It is life that expresses itself through energy. It is life that gives life, two big rocks colliding can never create life.
Fyi – Science can't prove or account for: math and logic, metaphysical truths, ethical judgements, aesthetic judgements and science itself.
The above evidence isn't hidden so why do people misrepresent it. Could there be another agenda going on of turning people away from God (Satan behind it)?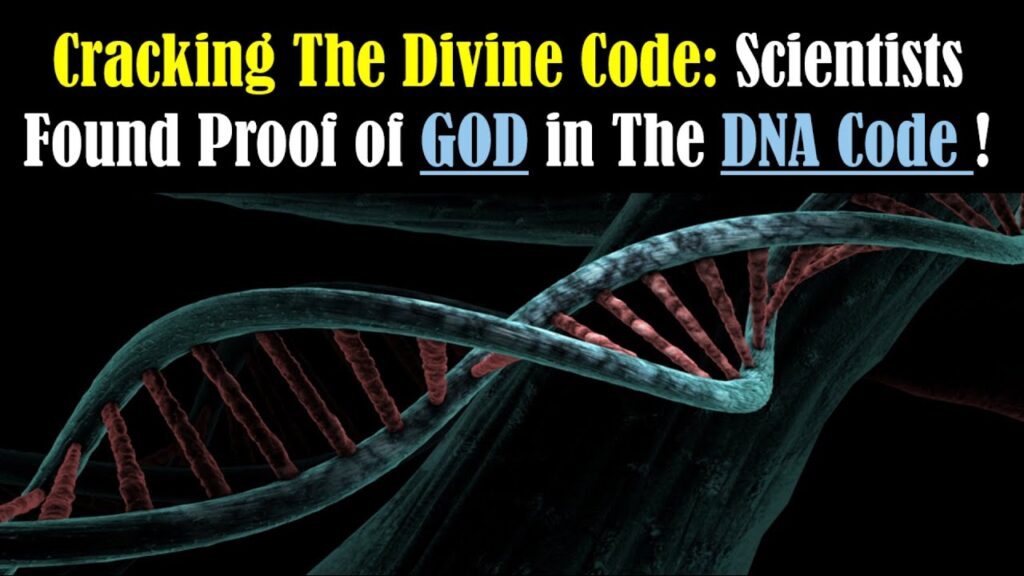 ABILITY TO REASON IN ITSELF IS INTELLIGENCE GOD CREATED
The ability to make decisions contrary to creation and contrary to instinct shows freewill that has been given.
Life is not governed based on science but on meaning and ethics.
Because there is moral law that is inherent, not taught, we are able to discern truly good and truly evil (Rom. 1:19-22).
Humans have full authority over every living thing on the earth as God said (Gen. 1:28).
Everyone has an inner void they are trying fill, they miss God.
Love is the most powerful motivation in life, cells don't create this but express it.
THE BIBLE POINTS TO THE CREATOR GOD
It reveals God's love for us and the plan He made to reconcile mankind back to Him, through His Son.
Written over 1,500 years by over 40+writers in different walks of life not contradicting each other.
Events spanning 7,000 years.
Accuracy in copying the Scriptures through the centuries is unparalleled. Dead Sea scrolls compared to Ben Chayyim over 1,500 year gap is amazing.
Bible describes the 4 pillars of life: Our origin, destination after we die, meaning of life and our moral compass.
Scripture foretold that the earth was a ball, it hung on nothing, it rotates, it was one mass that split apart thousands of years before science discovered it.
The Word of God foretold that the physical came from the invisible, from words spoken by God (Heb. 11:3; Gen. 1).
When implementing the 10 Commandments it strengthens the nation and makes it strong. No wonder the Christian nations have ruled the world for the last 1500 years.
By accepting Jesus Christ as Lord, this literally changes people lives.
The impact of Yeshua can be seen in a short documentary called Yeshua's impact.
NO MAN IN HISTORY CAN COMPARE TO JESUS (YESHUA)
Yeshua is either who He said He was or He was a lunatic with supernatural power. He could not be just a good man because He said He is the son of God and that He is the way the truth and the life. And no one comes to the Father EXCEPT through Him (John 14:6).
In only 3 years, He impacted the world like no other man in history.
He spoke about the future of His life, Jerusalem and the world.
He was resurrected and no other can claim their Lord is physically alive.
His disciples ran from those who were persecuting Yeshua and then a few weeks later gladly gave their lives loving their persecutors, because they saw Jesus resurrected!
More than 10 to the power 18 probability that Jesus Christ is the Messiah. It was prophesied that He would come through a very specific lineage, born in Bethlehem, born of a virgin, children killed in Bethlehem, would do creative miracles that only God could do, be rejected by Israel leaders, be betrayed by His friend, sold for exactly 30pieces of silver, flogged, beaten, spat upon, hands and feet pierced (crucified before crucifixion existed), soldiers gambled for His clothes, buried in a rich man's tomb, resurrected the 3rd day – Christians who have questions on the Biblical References click here.
PROPHECIES BEFORE YESHUA CAME
Yeshua fulfilled so many prophecies that the probability that He is the only Way to God is infinite. Even if we removed all the prophecies of supernatural events (virgin birth, made the blind to see, deaf hear, raise the dead, resurrection etc.), the probability that Yeshua is the Messiah is at least ten to the power of eighteen! No one's life has this kind of guarantee than Him, therefore surrender to Him while you have breath! Here are some of the prophecies: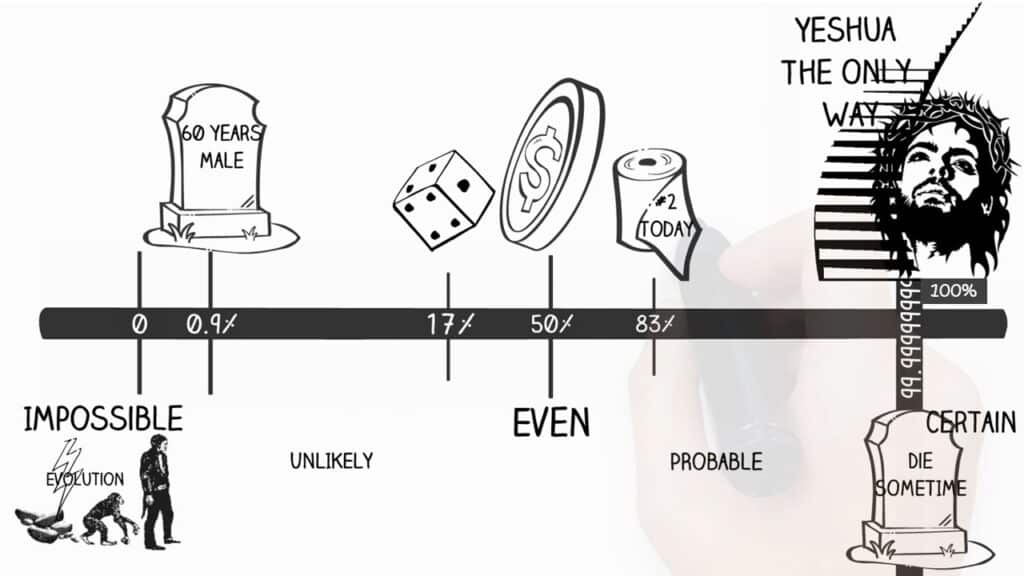 CHRISTIANS EXPRESS THE CREATOR'S LIFE TO THE WORLD
Christians truly value life and put themselves at risk against those who don't value life.
They express the most unconditional love by starting hospitals, orphanages, feeding those starving in the world, clothing those in need, started educational institutions to help the less fortunate, including schools for the handicapped.
Their giving continues to outpace non-Christians 10 to 1, per the government records.
They teach others what Yeshua taught and live by it, such as pray for your enemies, forgive and turn the other cheek; and defend those who can't fend for themselves.
Christians continually sacrifice themselves to go to hostile areas to reveal God's love through Yeshua. Many giving up their lives sacrificially to help those who end up killing them – even today!
QUESTIONS TO ASK ATHEISTS OR AGNOSTICS
Hardest Christian Questions for Atheists or Agnostics. Some of the questions might not be answered therefore add "hypothetically" to get them to answer it. Once the question is answered then one can follow-up with what is in brackets.  The most difficult part is to help people break through the media smoke screen and propaganda education so that they can see. 
TOP 5 QUESTIONS TO ASK
What is the meaning of life? Do you live by this and can you prove it with science? (If it is Happiness – isn't that self-gratification? Can you prove it? Because happiness is subjective and is defined differently across persons. For a Christian – the meaning of life is to know God as Father and Yeshua/Jesus the Messiah whom He has sent. In other words, having a relationship with God).
Is your conscience a fact or feeling and can you prove it with science or where it came from?
What are the chances that there is no Creator who put life together (give a % from 0-100% – 100% meaning no chance)? (If anything less than 100%, why the doubt? If you say "I will never know." How do you know that if you haven't sought Him – have you sought Him?)
When you die, if you were going to Hell and not Heaven and you could do something about it would you want to know?
Would you want a relationship with the Creator who made the Sun, Moon, Stars, Air, Food, Water, Beach, Life and all the rules that govern them?
NEXT 4 QUESTIONS TO ASK
Have you sincerely asked God to reveal Himself to you, with an honest heart – Something like "I don't want to go through life without knowing You" not "I just want to know if You exist"?
From a human perspective, is there a great man in history, who impacted this world more than Jesus. Even the date you write is because of Him? If Jesus is the greatest, why don't you listen to Him?
This is a testing ground for eternity. If you were going to select a group of people to spend eternity with, how would you filter them out before? In other words what would you look for in the people? (If you say goodness – how is it possible to be good without God's laws – do you have your laws? if someone knocked on your door, and asked, Can I stay at your house forever because I am good, would you let them? Wouldn't it be reserved for people whom you love and love you?
What would God need to do to get your attention without showing Himself physically to you? (If the answer is why can't He just show Himself? If He did then your time would be up and you would no longer have the choice).
LAST QUESTIONS TO ASK
When you die and stand before God one day, what excuse will you use when He asks you why you have rejected His Son Jesus? Would it be one of the following:

Blame Him for not showing Himself physically to you when you haven't sought Him.
Millions of religions out there meanwhile you never took the time to diligently seek Him out.
Others who are educated said this or that.
He didn't make it clearer when you haven't sought Him.
Didn't have enough facts, when you don't live by facts but your choices. It is like many getting the vaccine without testing it themselves but trusting the Media.
Challenge Him for suffering that exists in the world because you are more righteous than Him.
All of the above.
Someone would flip the question and ask a Christian – It is simple. I know there is no God but the God of Israel. But to answer the hypothetical question I would say, There no other man in all of history who impacted the world for good more than Yeshua and He pointed to Himself as the way. He revealed Himself to me when I humbled myself and asked God to show me the way. He pointed to Yeshua, He is Alive.
For more Evidence – Click HERE
ANSWERS ON THE TOP QUESTIONS PEOPLE ASK