DESTROY PORNOGRAPHY ADDICTION
This is for Christian Men who are addicted to Pornography.  This is for those who want to be free of pornography and live free.  Yes, bouncing the eyes is not a good strategy as this is defensive and leaves the mind to fill in the blanks. The best strategy is always being in the offensive.  It is time to take back the freedom that Yeshua provided and overcome lust thus being free of pornography.
This website isn't to tell you how bad you are or to make you feel "more" guilty.  Therefore the reason you are here is because you want to be free and know that only Yeshua (Jesus) can help you.  "In all these things we are more than conquerors through him that loved us" (Rom. 8:37).  If this is for you, you have come to the right place. This works!
PRAYER OF DELIVERANCE
Spirit of Perversion leave this person by Yeshua's authority!
MARRIED CHRISTIAN'S TESTIMONY
His journey struggle to overcome and his wife's reaction!
5 THINGS TO KNOW TO OVERCOME PORNOGRAPHY
IDENTIFY your trigger points & pitfalls to avoid: Boredom, loneliness, lack of purpose, tired, sexual images/movies, lack of self-worth, masturbation, rejection from wife and others.
Know that Pornography is Adultery (Matt. 5:28) and there are severe consequences (1 Cor. 6:9-10). Remember Yeshua's words, "If your right eye causes you to sin, pluck it out and cast it from you; for it is more profitable for you that one of your members perish, than for your whole body to be cast into hell" (Matt. 5:29).
Know that the easiest time to stop a temptation is in the beginning, the first step, so learn to say no quickly.
Know that if you fall, guilt sets in, then be quick to repent. Think about the mercy of God like the Father of the prodigal Son.  You do have value and know He cares about you that's why He sent Yeshua.
Know that sex between husband and wife is not optional or just nice to do, it is mandatory (1 Cor. 7:2-5). Sex does 2 main things: Makes the two into one unit, unity (Matt. 19:5; 1 Cor. 6:15-17) and it protects each other from Satan (1 Cor. 7:5). Click here for a powerful message on what a husband and wife needs.
Know that you are not the only one who suffers with this, even great Biblical men like Samson (Judges 14-16) and King David (2 Sam. 11) suffered with lust. They also faced the consequences.
Don't believe the lie from Satan that pornography with help your sex life, it DOESN'T, it ROBS IT!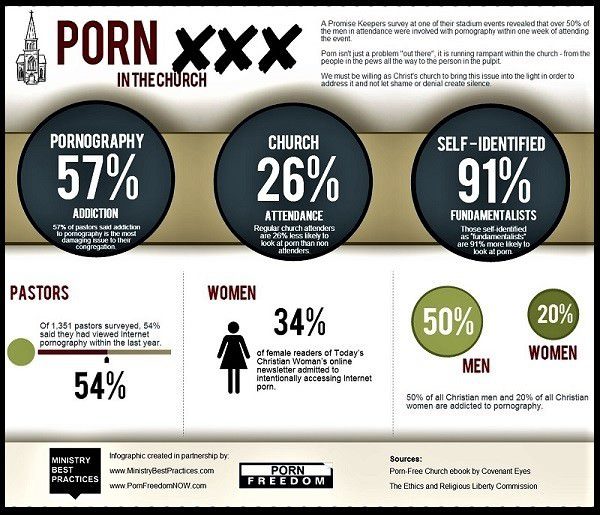 10 THINGS TO DO TO OVERCOME PORNOGRAPHY
Only by Yeshua's blood are we clean of sin and only the Holy Spirit can help us.  We can't in our own strength therefore living a repentant life, surrendered to Him, being aware of His presence and continual thankfulness to Him is the only foundation.
Ask your Heavenly Father to help you and deliver you from the Evil one.
Write a one page letter to the Addict (as if the addict was a person who had plagued you to lust) – tell the Addict how you are going to destroy it and it will no longer harass you.
Confess to someone you trust in addition to your wife.
Have someone or a group of people to check in with you, accountability.
Throw away all pornographic images and movies, including removing them from your computer.
Every time those pornographic images or videos pop into your head, see Yeshua standing in those images staring back at you. See Him telling you to pray blessing for those people.  If those images persist replace them with the image of your wife.
Ask your wife to help you, set up scheduled sex day(s) per week. For example, every Tuesday and Friday. Those marriages with scheduled days have better sex lives.
See all women as precious in the sight of God and your job to protect them.
Keep confessing that you are a "Protector of Women", "I am a Child of God and Holy because of Yeshua."
Prevent the following triggers from happening by doing the solutions:
SOLUTIONS TO PORNOGRAPHY TRIGGERS AND PITFALLS

Boredom, Loneliness, Lack of Purpose: Therefore the solution is to start the day in prayer and writing down a few small things to do for God's Kingdom.  Avoid working on the computer when you have no purpose of being on it, especially at night when no one is around.
Tired: Therefore the solution is getting to sleep at a regular time each night.
Lack of self-worth, rejection from wife, manager or others: Therefore the solution is confessing out loud who God has made you to be "a Child of God, More than a Conquer, so rise up mighty man of God" and start thanking your Heavenly Father.
Sexual Images on TV or Movies: Therefore the solution is to protect your computer with apps like Adblocker, Parental Controls, NetNanny, enable "Safesearch" on google search, Circle etc.
Masturbation: Therefore the solution is to stop masturbating.  But if you were to masturbate, which we don't recommend, you need to ask for permission from your wife and ensure you have an image of your wife in your mind.
Images of Women other than your wife: Therefore the solution is let lust for another woman be a trigger to pray a blessing of protection on that woman.  Keep praying a blessing on her until the feelings, thoughts leave. Thereby an offensive strategy of damaging the Kingdom of Darkness with your prayer.
HELPFUL RESOURCES OF RESTORATIONS
TESTIMONIES
---
TEACHING ON RESTORATION
Other great resources at https://www.xxxchurch.com/